FREE WORKSHOPS AT NODE CONGRESS
The workshops below are the complimentary part of full tickets.
All Full Ticket holders will get an email with a code to register to these workshops.
The recordings of most workshops will be shared with full ticket holders after the conference. Workshops will be run remotely via Zoom.
Matteo Collina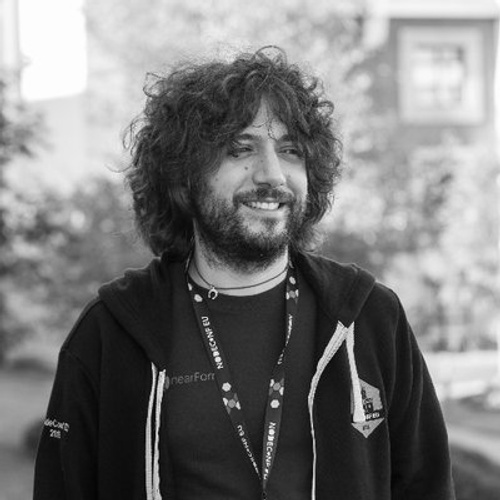 The Fastify Workshop
Fastify is an HTTP framework for Node.js that focuses on providing a good developer experience without compromising on performance metrics. What makes Fastify special are not its technical details, but its community which is wide open for contributions of any kind. Part of the secret sauce is Fastify plugin architecture that enabled developers to write more than a hundred plugins. This hands-on workshop is structured around a series of exercises that covers from basics "hello world", to how to structure a project, perform database access and authentication.
Workshop schedule & location
Date & time: February 23, 16:00-20:00 CET. Remote.
Luca Casonato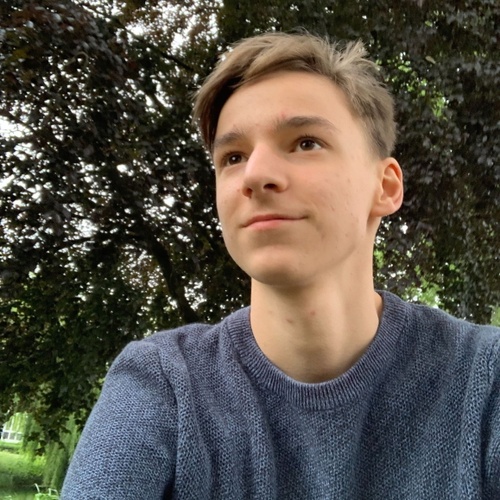 Writing Universal Modules for Deno, Node and the Browser
This workshop will walk you through writing a module in TypeScript that can be consumed by users of Deno, Node and the browsers. I will explain how to set up formatting, linting and testing in Deno, and then how to publish your module to deno.land/x and npm. We'll start out with a quick introduction to what Deno is.
Workshop schedule & location
Date & Time: February 21, 16:00-17:00 CET. Remote.
Michele Riva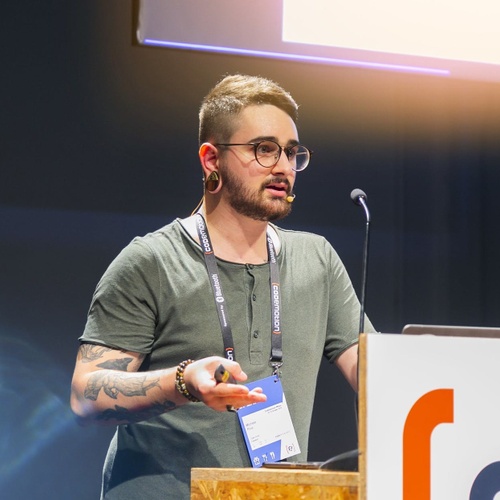 Managing Authentication in Next.js
Next.js is a compelling framework that makes many tasks effortless by providing many out-of-the-box solutions. But when it comes to authentication and user security, it's our mission to make it reliable, secure, and efficient. In this workshop, we'll focus on different user authentication and session management approaches, starting from a custom authentication strategy (that we will build together), and ending by learning how to identify and integrate the right auth provider (Auth0, Firebase, etc.) for any app.
Table of contents
- A brief introduction to Next.js
- Building an authentication mechanism from scratch
- Why we should avoid custom authentication
- How to identify the proper authentication mechanism and provider
- Integrating NextAuth.js, Auth0, Firebase, or any other provider
Workshop schedule & location
Date & time: February 22, 18:00-21:00 CET. Remote.
Alex Korzhikov, Andrew Reddikh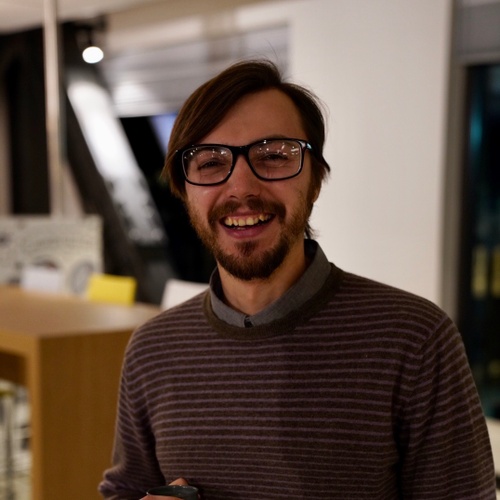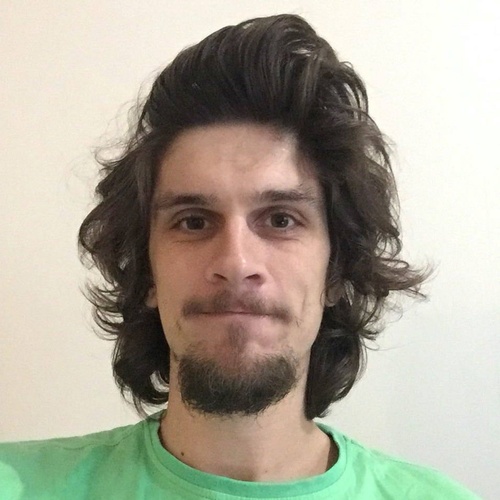 How to Convert Crypto Currencies with Microservices in Node.js and GRPC
The workshop overviews key architecture principles, design patterns, and technologies used to build microservices in the Node.js stack. It covers the theory of the GRPC framework and protocol buffers mechanism, as well as techniques and specifics of building isolated services using the monorepo approach with lerna and yarn workspaces, TypeScript. The workshop includes a live practical assignment to create a currency converter application that follows microservices paradigms. The "Microservices in Node.js with GRPC" workshop fits the best developers who want to learn and practice GRPC microservices pattern with the Node.js platform.
Table of contents
- Technologies overview - GRPC, protocol buffers, Node.js, TypeScript, lerna & yarn workspaces;
- Example structure - lerna configuration, packages configuration, common utilities, demo service;
- Practical exercise - to build a currency converter service.
Prerequisites
Good understanding of JavaScript or TypeScript
Experience with Node.js and writing Backend applications
We prefer to use VSCode for a better experience with JavaScript and TypeScript (other IDEs are also ok)
Workshop schedule & location
Date & time: February 21, 17:00-20:00 CET. Remote
Ben Hagan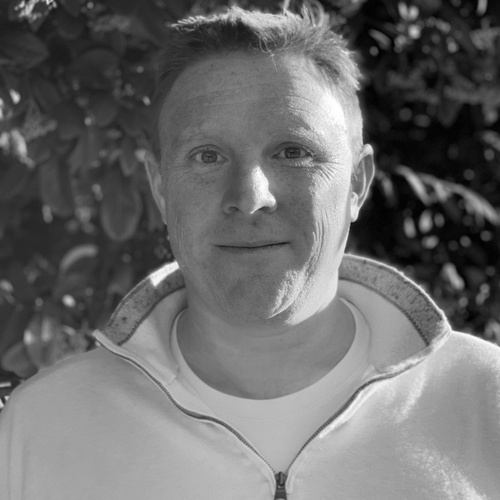 Scaling Databases For Global Serverless Applications
This workshop discusses the challenges Enterprises are facing when scaling the data tier to support multi-region deployments and serverless environments. Serverless edge functions and lightweight container orchestration enables applications and business logic to be easily deployed globally, often leaving the database as the latency and scaling bottleneck.
Join us to understand how PolyScale.ai solves these scaling challenges by intelligently caching database data at the edge, without sacrificing transactionality or consistency. Get hands on with PolyScale for implementation, query observability and global latency testing with edge functions.
Table of contents
- Introduction to PolyScale.ai
- Enterprise Data Gravity
- Why data scaling is hard
- Options for Scaling the data tier
- Database Observability
- Cache Management AI
- Hands on with PolyScale.ai
Prerequisites
Basic understanding of database and ORM's. No prior knowledge of Node.js/TypeScript required.
Workshop schedule & location
Date & time: February 11, 18:00-19:30 CET. Remote.
Nikolas Burk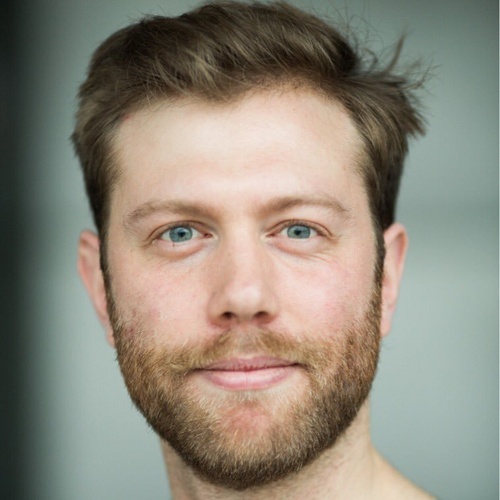 Database Workflows & API Development with Prisma
Prisma is an open-source ORM for Node.js and TypeScript. In this workshop, you'll learn the fundamental Prisma workflows to model data, perform database migrations and query the database to read and write data. You'll also learn how Prisma fits into your application stack, by building a REST API and a GraphQL API from scratch using SQLite as the database.
Table of contents
- Setting up Prisma, data modeling & migrations
- Exploring Prisma Client to query the database
- Building REST API routes with Express
- Building a GraphQL API with Apollo Server
Prerequisites
Node.js: 12.2.X / 14.X
NO prior knowledge of TypeScript or SQL required
Workshop schedule & location
Date & time: February 14, 16:00-18:30 CET. Remote.
Zachary Conger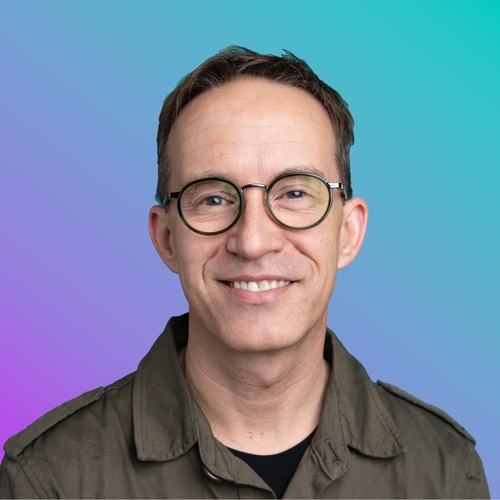 JS Security Testing in GitHub Actions
Software development has changed - Frequent deployments, APIs, GraphQL, Cloud Architecture and CI/CD Automation are the norm. So why is security testing the same way it was a decade ago?
Leading teams are realizing that periodical penetration testing and security audits is not enough when code is being shipped daily. Instead, these teams are using developer-centric tools to run automated security testing in a CI/CD pipeline. Join Zachary Conger as he walks through how to automate application JS security testing using GitHub actions.
Workshop schedule & location
Date & time: Feb 14, 19:00-21:00 CET. Remote.
Guillermo Gutierrez Almazor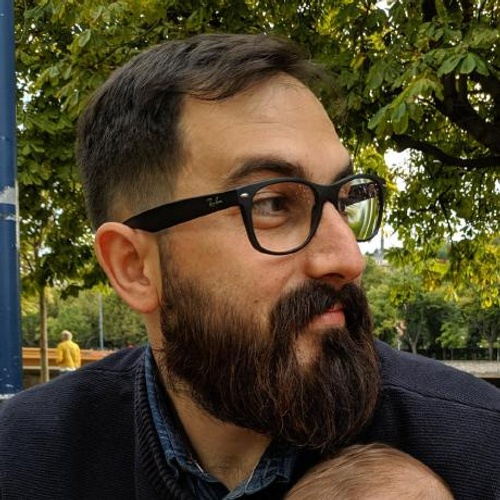 Back to the Basics
"You'll never believe where objects come from in JavaScript."
"These 10 languages are worse than JavaScript in asynchronous programming."
Let's explore some aspects of JavaScript that you might take for granted in the clickbaitest nodecongress.com workshop.
To attend this workshop you only need to be able to write and run NodeJS code on your computer. Both junior and senior developers are welcome.
Objects are from Mars, functions are from Venus
Let's deep-dive into the ins and outs of objects and then zoom out to see modules from a different perspective. How many ways are there to create objects? Are they all that useful? When should you consider using them?
If you're now thinking "who cares?", then this workshop is probably for you.
Asynchronous JavaScript: the good? parts
Let's have an honest conversation.
I mean… why, oh why, do we need to bear with all this BS? My guess is that it depends on perspective too. Let's first assume a hard truth about it: it could be worse… then maybe we can start seeing the not-so-bad-even-great features of JavaScript regarding non-blocking programs.
Prerequisites
To attend this workshop you only need to be able to write and run NodeJS code on your computer.
Workshop level
For junior and senior developers.
Workshop schedule & location
Date & time: February 15, 16:00-18:00 CET. Remote.
Neil Manvar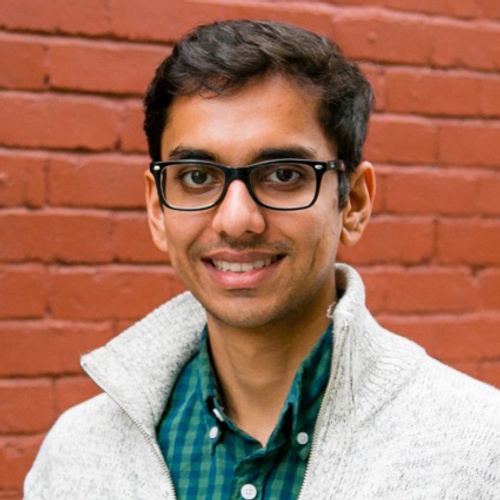 Tracking Errors and Slowdowns in Node + JavaScript Using Sentry (webinar)
We'll go through setting up Sentry step-by-step to get visibility into our frontend and backend. Once integrated, we will track and triage errors + transactions surfaced by Sentry from our services to understand why/where/how errors and slowdowns occurred within our application code.
Workshop schedule & location
Date & time: February 15, 19:00-20:00 CET. Remote.
Alexander Weekes, Shane Ketterman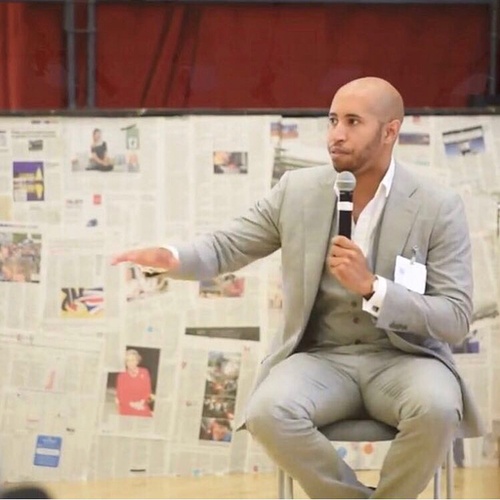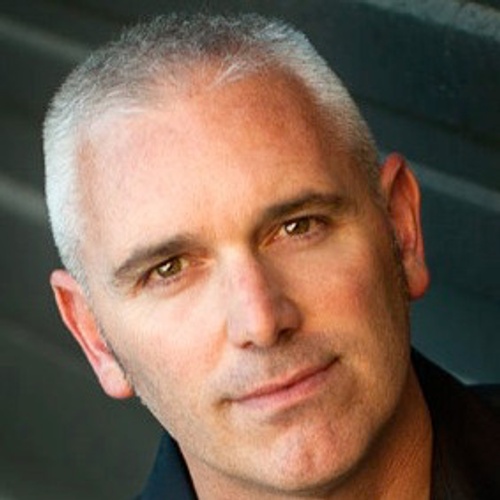 How To Design A Sustainable Freelance/Contracting Career + Speedcoding Challenge
Ready to kickstart your freelance career or just getting started on your freelance journey? You're in the right spot. Learn the tricks of the trade from the industry's most experienced freelancers.
The independent talent movement is the future of work. If you're considering leaving full-time employment for a career as a freelancer, now is the time to find your successful space in the independent talent workforce. More people are working freelance today than ever before, with the freelance marketplace now contributing $1.2 trillion to the US economy. Some of the most in-demand roles for freelancers right now are senior developers with professional experience in React, Python, Blockchain, QA, and Node.js.
This workshop will help you design a sustainable and profitable full-time (or part-time) freelancing/contracting career. We will give you tools, tips, best practices, and help you avoid common pitfalls.
During the Workshop break, we will be running a speed-coding challenge! At the end of the workshop, we will award a prize for the winner and display the leaderboard.
We will have you login to our portal and complete each challenge as fast as you can to earn points. Points are assigned based on difficulty and the speed at which you solve the tasks. In case you complete all tasks, you get extra points for the remaining time. You'll see your score, ranking, and the leaderboard once you complete the challenge.
We will be giving away three Amazon Gift Cards ($200, $100, $75) for the top three winners.
Workshop schedule & location
Date & time: February 16, 15:00-18:00 CET. Remote.
Chad Carlson, Shedrack Akintayo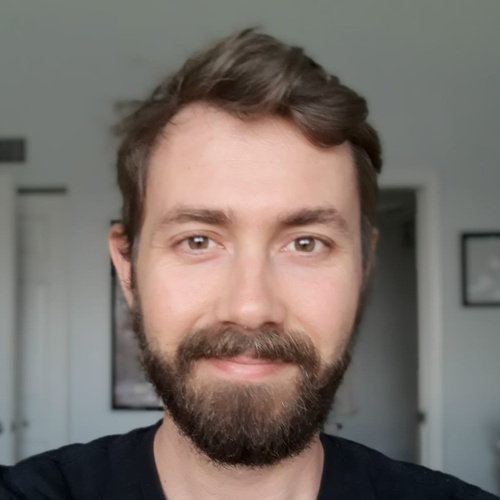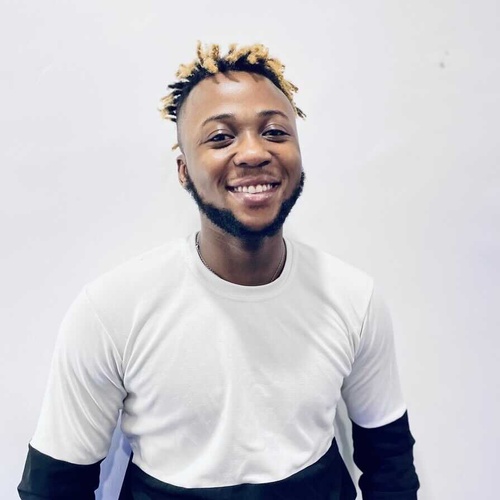 Deploying a decoupled restaurant review site to production with Strapi and Platform.sh
Node.js has become an increasingly popular language to build and deploy backend APIs. In a world of legacy CMSs adopting decoupled implementations, plenty of frameworks have sprung up to classify themselves as "headless" CMSs, designed from the start to provide an easy way to personalize content models, administer permissions and authentication, and serve a content API quickly.
Strapi, one of the leaders in this space, has recently released their v4 version of the framework, and with Platform.sh it can be deployed alongside a number of frontends within the same project, giving a drastically simplified development experience working with decoupled sites. In this workshop, we'll deploy a Strapi demo application, which has been configured to serve a restaurant review site.
Piece by piece you will add database services, tests, and frontends, all within the safety of isolated development environments. At the end, each user will have a functioning decoupled site, and some greater understanding of working with decoupled sites in production.
Workshop schedule & location
Date & time: February 16, 18:00-21:00 CET. Remote.